fresh and healthy choices
ALL TASTY CHOICE'S ARE HERE
Our appetizer are always fresh with balance of spice so you can give yourself and a your family tasty treats. All appetizers are Crisp golden serve with our special sweet or spicy chutney. We highly recommend ordering appetizers with every order,

​Visit us a & try our savoury menu and see why everyone in Guelph is talking about our great taste and services. We have a full menu that has 15+ different delicious dishes which is cooked traditionally, 5+ different appetizers, 5+ basmati rice to choose from, and don't forget to cheeck our side dishes. So call us today and order take-out for your lunch or family dinner we have all kind of choice for your tasty selection and experience the best taste of the town. ​Your mouth will thank you later.


healthy cooking with tradition


Vegetarian & Paneer Curries


No curry is complete without freshness of ingredients. We have over 15+ tasty curries to choose from, with a optional choice for Vegan or Gluten Free customers. Experience the tradition of taste from our kitchen to your dining table, we take pride for our taste and freshness.

only the best


Stamp of Tradition


Our menu ranges from old school to some mind blowing custom choices for meals and sides.


Thali
Mini Thali
Ruce & Curry Meals
Chana Samosa
Chhole Bhatura
Chana Tikki

WE USE ONLY THE FRESHEST INGREDIENTS
visit us and try our take-out

HOURS & LOCATION
Tuesday — Saturday
10:30am — 8pm


Sunday
10:30am — 7pm


Monday
Closed

Kirtida Kitchen
265, Eramosa Road,
Guelph, ON, N1E 2M7

​(519) 766-0055

Powered by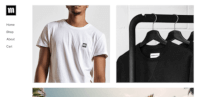 Create your own unique website with customizable templates.